The Art & Science Behind Flight Upgrades
Unique insights on positioning upgrades in the customer journey to make them most effective.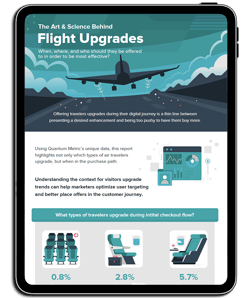 Better data drives better customer experiences
Knowing how users behave during the customer journey enables the optimization of add on offer placement. This free infographic from the Quantum Metric research team identifies what types of travelers are likely to add upgrades during the purchase process, and when.