How to Identify & Remove Digital Friction in Financial Services
eBook
Digital transformation is top-of-mind for many financial services companies, yet many are still struggling with simple "blocking and tackling" in digital CX.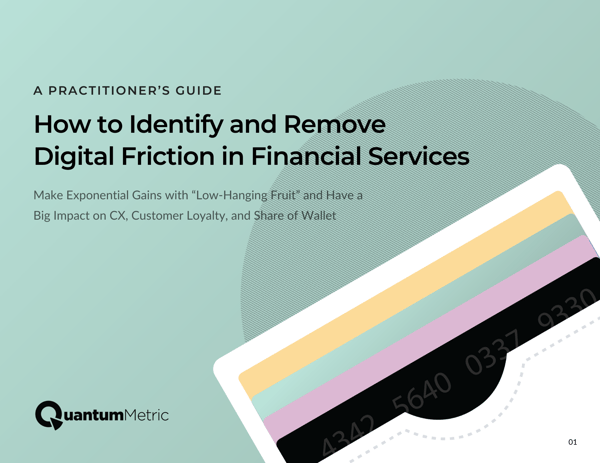 This short eBook offers 9 ways to make exponential gains with "low-hanging fruit" — and have a big impact on CX, customer loyalty, and share of wallet.
For example:
How do you monitor new member journeys?
How do you ensure a great first impression?
Are you able to quantify customer feedback?
Do you have real-time benchmarks on self-service tasks?
Download this 12-page eBook to learn how banks, insurance companies, and more are making big wins with real-time analytics and customer-driven insights.