The When, Why, and How of Session Replay Technology
eBook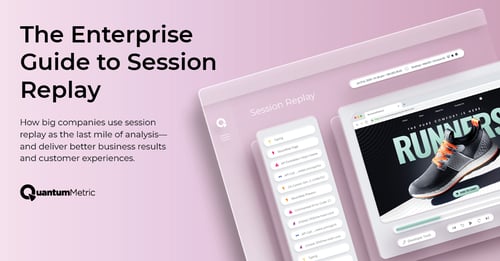 Session replay is an essential tool when it comes to monitoring and improving the user experience in web, mobile, native, or kiosk applications. But just as you wouldn't use a hammer to drive home a screw, session replay has its time, place, and best use cases.
In The Enterprise Guide to Session Replay, we break down everything you need to know about using session replay technologies to improve the user experience, including:
How enterprises use session replay to reduce customer friction, optimize conversion rates, reduce mean time to identify (MTTI) and resolve (MTTR), and more
How different teams can leverage session replay to inform their work
The key characteristics of session replay technology that maximize ROI
And more
Fill out the form to access your free guide today.