eBook: Five Ways to Improve Digital Self Service and Reduce Call Center Costs
eBook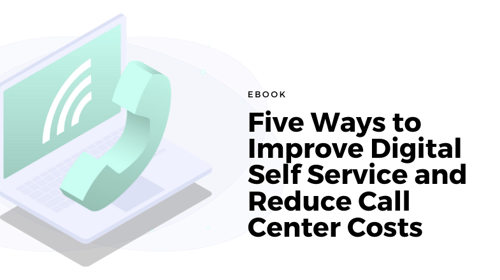 A common pain point for many businesses is the significant increase in calls to call centers. Suddenly, more customers are calling in to:
Check on, cancel, or postpone travel plans
Get help creating an online account or resetting a password
Get help upgrading or changing media or cable subscriptions
Check on an order for groceries, pharmaceuticals, or other essential products
In an ideal world, customers are able to self-service on digital, accomplishing a long list of tasks easily and conveniently. Today, reducing digital self-service friction is a matter of cost reduction and customer retention.
Download the eBook to discover the five ways to accomplish these goals:
Increase digital adoption

Reduce call volume, wait times, and call times

Improve organizational efficiencies