Betting on the User Experience eBook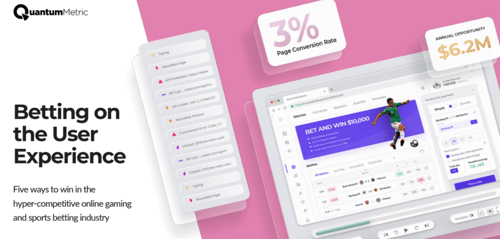 Keeping today's online gaming players happy is a challenge, but winning new players is even more difficult. With maximum choice and minimum brand loyalty, players expect a quality, friction-free experience on websites and mobile apps.
To pull this off, betting companies must relentlessly design, deliver, and iterate on their applications, turning continuous learning into enhancements and more enjoyable experiences. Customer inputs are rarely overtly offered—much of it comes from deep insight into player behaviours, on a mass scale.
Download this eBook to see the five ways to win in the online gaming and sports betting industry!.