Continuous Product Design Deep Dive:
Eight practices to help digital product teams learn and iterate faster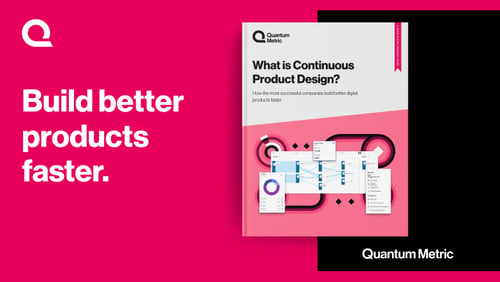 This deep dive white paper introduces an operational methodology to help with digital transformation: Continuous Product Design (CPD).
CPD is a cross-team approach to building better digital products faster—based on a shared, quantified, and real-time view of customer signals and business impact.
Download now to learn 8 ways you can enable your teams to learn and iterate faster.