Case Study: Extra Space Storage Embraces Cross-Channel Agility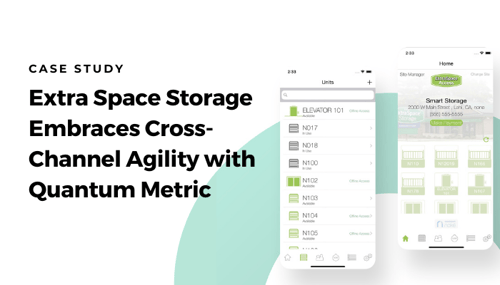 "Our legacy technology would just make us watch session after session, but since implementing Quantum Metric we can immediately get the details we need." - Brian Van Ausdal, Senior Product Manager at Extra Space Storage.
Download to discover how Extra Space Storage:
Reduced frustration from contextless and detail-lacking ticket submissions.

Can better understand new and existing issues by observing customer experience.

Is focusing on mobile app experience with A/B testing



Read the full case study by downloading it now.