Incredible instances where creativity is emerging from chaos and brands are helping the world adapt.
Hosted by Bonin Bough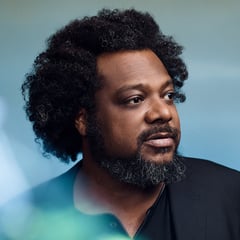 Featuring
- Uzair Rashid,
Director of Innovation at Blue Cross Blue Shield
- Cynthia Chen, General Manager & President at Reckitt Benckiser
Stories From
- Anis Dizdarevic -
Harvard Medical School grad and practicing physician on the front line.
- Kressa Peterson,
Chief Executive Officer, Shower Toga.
- Mayur Saxena,
Co-
Founder and CEO Droice Labs
- Kishau Rogers,
Founder and CEO Time Study